Wellingborough Castle theatre management keep contract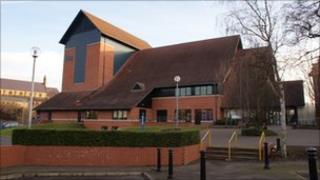 The Castle theatre in Wellingborough will keep its current management after councillors voted it back in.
They went against recommendations of officers to award the contract to Phoenix Leisure which runs the Lighthouse theatre in Kettering.
Paul Bell, leader of Wellingborough council said: "The Castle produced a very good presentation."
The company will have the contract for the next ten years once it has finalised negotiations.
Councillor Paul Bell said: "The Castle has done a new business plan and they are doing more work with the community which is one of the aims of the borough."
The Castle Limited, which is a registered charity, has run the theatre since it opened in 1995.