New website formed for community in Northampton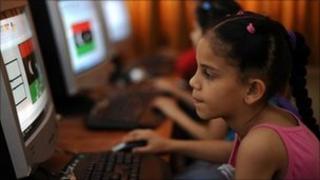 A community website is being created for three areas of Northampton to help bring residents closer together.
Lings, Lumbertubs and Blackthorn will be given support to develop their own website after developers in London received a lottery grant.
Northampton is one of three areas in the UK to benefit from the funding.
The website will be designed and run by volunteers and will accommodate local news for residents along with a community chat room.
It will also be used to decide how a £10,000 Big Lottery grant should be distributed throughout the communities.
Kevin Harris, community website designer, is helping support those producing the website.
"It's citizen run so everything that happens on the site is done by the people living there and helps build community pride of their area," said Mr Harris.
Margaret Pritchard, from the residents council which covers Lings and Lumbertubs, said the website seemed the best option.
"Whether it be Twitter or Facebook, it seems everybody wants to go online to express themselves.
"This new website is a great way of getting the communities involved and working together," said Ms Pritchard.
The site will generate digital conversations about ideas for the different areas and also open up opportunities for community members to post project ideas on the site.
"The website will help us to find out how the residents are feeling and allow us to build on the community even more," added Ms Pritchard.
The website is part of a pilot study from the Big Lottery Fund into how neighbourliness and community spirit can benefit from the use of a local website.
The three areas are set to receive £1m over the next 10 years from the Big Lottery Fund.