University of Northampton radon research guidelines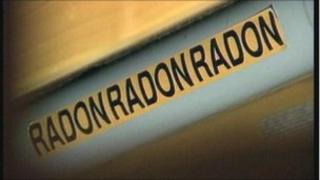 A research team from the University of Northampton has published a report on the dangers of radon gas.
It is estimated that up to 2,000 people a year die from cancers caused by the radioactive gas.
Professor Paul Phillips, from the University, said: "Northamptonshire is one of the hotspots in the UK due to the underlying geology of the area."
Up to 4,000 people a year visit caves and mines in the UK and the report highlights the risks of such activity.
The team involved in the research, which took 16 years to compile, explored abandoned mines in Cumbria and found high levels of radon in parts of the mines.
The paper has recommended that people should spend no more than four hours a month in any mine where radon levels are unknown.
"We felt it was essential to look as the wider impact and more specifically on archeologists and cavers," said Professor Phillips.
Maps are now available on the internet to show where there are high concentrations of radon gas.