Concern over Kingsthorpe Village School expansion plans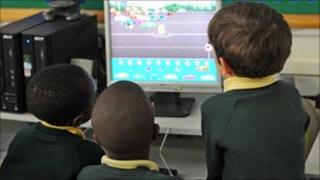 Parents of children attending a village school in Northamptonshire have expressed concern about plans for its expansion.
The Kingsthorpe Village School in Northampton could double in size from 210 students to 420.
Residents turned out to a public meeting held in Northampton to voice their concerns.
One parent, Lucy Ingman, said she believed expanding the school will lead to the loss of its "village feel".
"We are very concerned about preserving the school as a village school and doubling its size won't enable it to be that," said Ms Ingman.
Residents in the area are also concerned about the demand on the village roads if the expansion goes ahead.
"The roads are very narrow and traffic is already quite bad on the roads, this would just make it worse," said Ms Ingman.
In a statement, Northamptonshire County Council said the increase in numbers would be gradual rather than a sudden increase in one year.
The Council also stated that it will be working with the school to produce a revised school travel plan.