Naseby battlefield visitor centre approved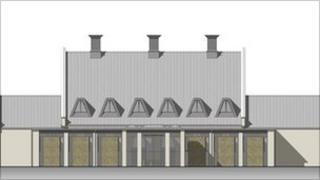 Plans to have a visitor centre at the Naseby battlefield site have been approved by Daventry District Council.
Councillors were advised to reject the plans because of fears the centre would spoil the view of the battlefield.
However, they decided that the benefits to education and tourism outweighed any detrimental effects.
The battle of Naseby, which took place 366 years ago, is considered one of the most significant battles in English history.
It paved the way for parliamentary democracy in the United Kingdom.
Daventry District Council leader Chris Miller said: "It is an outline application and details have to be worked on with the building, but it's about time we celebrated this major battle of the civil war."
Lord Naseby, who has has been involved in the campaign for five years, said: "Our county is going to benefit from a substantial increase in tourism when it is built."