Wellingborough Council seeks legal advice over contract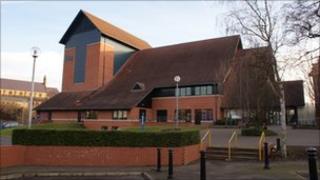 A company whose bid to run a Northamptonshire theatre was rejected is considering legal action against Wellingborough Borough Council.
Phoenix Leisure had tendered for the contract to run The Castle in Wellingborough but instead a deal was struck with rival Castle Limited.
Phoenix Leisure has now written to the council to say it may seek a judicial review of the contract award process.
The council said it was taking legal advice on the matter.
Castle Limited, which currently runs the theatre, has been awarded a two-year holding contract.
This allows it to run the theatre while a full contract is finalised.
Phoenix Leisure is now challenging the way the decision was made.
The Castle will remain open while the legal row goes on.
Paul Bell, leader of Wellingborough Borough Council, said: "Phoenix Leisure were given the opportunity to give a presentation but they didn't turn up."
The company, which runs The Lighthouse Theatre in Kettering, now has a 75-day window in which to lodge an appeal with the High Court.
No one from Phoenix Leisure was available for comment.