PFI street lighting plan for Northamptonshire approved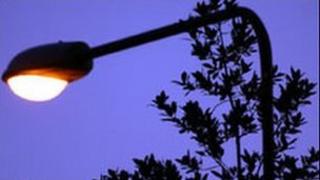 A £132m private finance initiative (PFI) scheme to replace street lights in Northamptonshire over five years has been approved by the government.
The county council scheme will see the new street lights use 40% less energy on a like-for-like basis when compared with the existing stock.
The PFI scheme will provide the maintenance of the street lights for a 25-year period.
It has been approved by the Department for Transport.
Andre Gonzalez De Savage, council cabinet member for infrastructure, said: "I'm delighted that we have received final government approval for this very important scheme, which is a great opportunity to replace the lighting stock in the county with street-lighting which is fit for purpose.
"People will see a real difference in the quality of the lighting and it is also much cheaper to run.
"There are also advantages with the new technology being able to provide greater flexibility and in an age where consideration of the environment is increasingly important, there will be real benefits with carbon reduction targets."
The PFI contract with preferred bidder Balfour Beatty will start in October and the first lights could be replaced towards the end of this year.