Wellingborough murder probe police in weapon appeal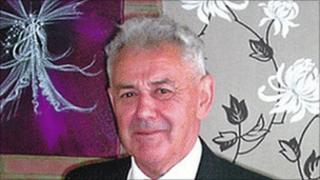 Detectives investigating the murder of a 76-year-old man at a house in Northamptonshire have appealed for help to find the murder weapon.
Hungarian-born Karoly Varga, known as Charlie, was found at his home in Cannon Street, Wellingborough, just after midday on Saturday.
A post-mortem examination showed Mr Varga had died from a head injury caused by a bladed instrument.
Police have asked the public to look out for the weapon but not to touch it.
It is believed Mr Varga died sometime on Friday.
A car police were looking for in connection with the inquiry has now been found.