Meeting on cuts to funding of Wellingborough Museum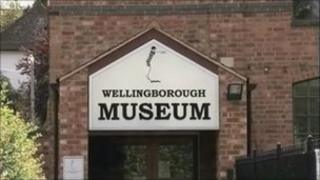 Representatives of Wellingborough Museum are meeting with the town's council leader over planned cuts.
Wellingborough Museum has hit out at plans to cut its £26,000 council grant by about £16,000.
Wellingborough Council leader Paul Bell said he would be meeting with the museum representatives to discuss new ways of funding the organisation.
Robert Wharton, chairman of the museum trust, said the museum provided very good value for money.
Mr Bell said: "The museum is important to Wellingborough and we want it to remain open.
'Less money around'
"As well as attracting more than 30,000 visitors a year it will also play an important role in helping us secure nearly £1.5m of heritage lottery money to spend on restoring the town's historical buildings.
"Unfortunately the reality is at the moment we have less money to go round and budgets are under a lot of pressure.
"We want to keep the museum going, which is why I'd like to meet with them to see how we can work together - whether this is helping them reduce their running costs, or looking at partnerships to share expertise and experience.
"We want to get the museum's finances on an even keel to make sure they have a sustainable future."
Mr Wharton said: "I challenge anybody to open six days a week on the money we are given.
"We are providing very good value to the community. We are much more than just a museum."
Mr Bell said no decision had been made on any cut and the suggested cuts were put forward to spark a debate.