Unison enters University of Northampton jobs dispute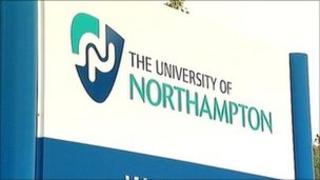 Union members at the University of Northampton have voted to enter a trade dispute over possible job losses.
The university's 150 members of Unison handed a notice of dispute to management over possible restructuring.
Union representatives are calling for more information on proposals put forward by the university to cut the number of departments, which members claim could result in 70 job losses.
A spokesman for the university declined to comment on the situation.