John Zebedee jailed for murder of father near Towcester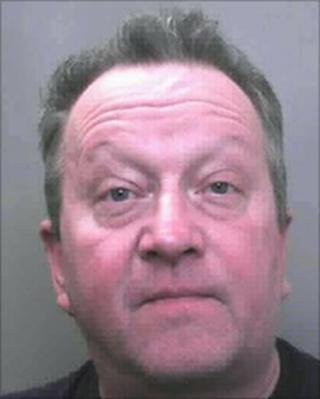 A man has been jailed for life for the murder of his 94-year-old father in Northamptonshire.
John Zebedee, 55, of Waverley Road, Reading, claimed he had killed his father over alleged abuse as a child. No evidence was found to corroborate his claim.
Harry Zebedee was found at his cottage near Towcester in February.
An admission of manslaughter was not accepted and a jury convicted Zebedee of murder at Northampton Crown Court.
He was told he must serve a minimum of 14 years.
Zebedee admitted he had killed his father, who had Alzheimer's disease, by beating him in the early hours of 25 February.
He claimed remembering the abuse he had suffered at his father's hands as a child had impaired his ability to exercise control.
Speaking after the hearing, Det Sgt Linzi Reid said: "This was a very sad and tragic case, of a defenceless and frail old man being attacked by someone he trusted, in what was a sustained and violent assault.
"It was the brutal murder of a fragile man, by his son."