Wellingborough town manager role discussed again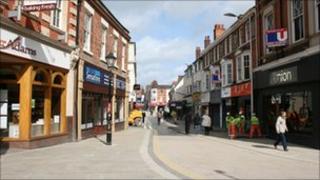 Councillors in Northamptonshire will meet next week to discuss reinstating the role of town centre manager in their borough.
The role at Wellingborough involves encouraging new business into the area and looking after existing retailers.
The town centre manager role existed until the previous holder retired 18 months ago and the funding was transferred to improve a business area.
Councillors will decide on the need for a complementary town centre role again.
The role holder would organise town centre events and contribute to regeneration and refurbishment projects by working with developers and investors, a borough spokesman said.