Medical centre reopens in Northamptonshire after fire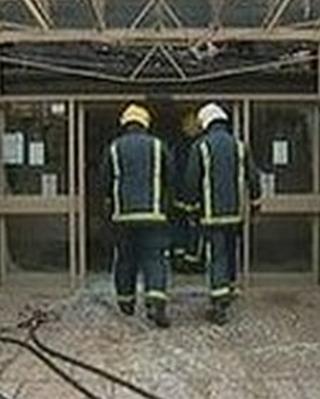 A Northamptonshire medical practice that was destroyed by an arson attack last year has reopened in a £5.75m purpose-built building.
Abbey Medical Centre's new practice has opened at Isebrook Hospital in Wellingborough.
The centre had been running from a temporary base on the Hemmingwell estate following the fire in May 2010.
Dr Geoff King, senior partner at the Abbey Medical Centre, said the Irthlingborough road site was "really outgrowing the space at Gold Street even before the fire".
"We had to find a place where the new building would be able to be sited and the Isebrook gave us the perfect spot," he said.
Medical centre manager Mel Smith said the patients coming in on Monday were pleased with the building.
He said: "Everyone that has come into the centre today has remarked on how nice it is."