New Corby leader Tom Beattie wants to create jobs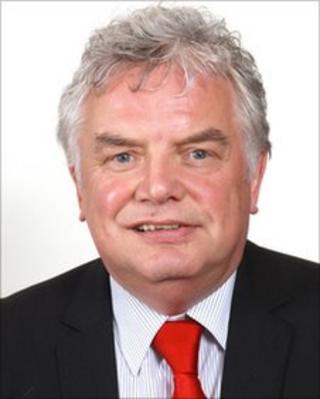 The newly appointed leader of Corby Borough Council said he will make job creation his top priority.
Labour's Tom Beattie was elected to head the authority at a full council meeting on Thursday.
He replaces Pat Fawcett who stepped down after a period of ill health. Mr Beattie said he wants to continue to work on regeneration.
"We need to attract new jobs to Corby, especially jobs that require skills and jobs for young people," he said.
Corby Borough Council recently revealed the next few months will be challenging because it has loans which need paying off.
"We have succeeded in protecting front line services and jobs in the council. It will be increasingly difficult to do this in the future but we will try to continue," said Mr Beattie.
Pat Fawcett will continue as a cabinet member for the council. She has been given the role of lead member without portfolio.
"Pat will bring her considerable experience to bear to provide advice and support to the whole council," said Mr Beattie.