Wellingborough looking to make up budget shortfall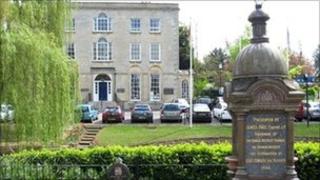 A borough council in Northamptonshire is looking to find ways to make up a £750,000 shortfall for 2012.
It currently costs £9.35m for council services in Wellingborough, but next year it will only receive £8.6m from council tax and government grants.
The resources committee will discuss proposals on 19 December.
A final list of proposals will be available to the public from the end of December and a consultation will run until the end of January 2012.
Suggestions have included reducing stationery and training budgets which could bring in £35,000.
A further restructure of the council's management could save £60,000.
Conservative council leader, Paul Bell, said: "Councillors have emphasised that a change in standards should be a last resort as we try to find the money, so the majority of the suggestions focus on behind the scenes saving."