Reduction in homes planned for north Northamptonshire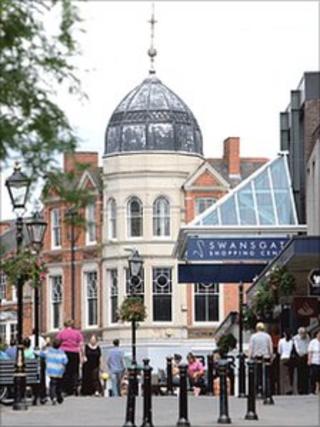 The number of houses to be built in north Northamptonshire over the next 20 years has been reduced by planners.
The current regional target of 56,000 new homes is set to be reduced to between 26,000 and 41,000.
Planners also hope to attract 25,000 new jobs to the area.
A draft of the plan was drawn up by the North Northamptonshire Joint Planning Unit (NJPU) and will go out to public consultation this summer.
The group, made up of representatives from councils including Corby, Rushden, Kettering and Wellingborough, were able to set their own targets for growth following government plans to scrap regional targets.
Andrew Longley, planning manager for the NJPU, welcomed the chance for local governments to set their own targets.
He said: "We have been doing a lot of work working out what is an appropriate level of growth."
He added that they would try to attract new jobs by appealing to retailers and distribution businesses to bring their headquarters and logistics to the area.