Two supermarkets vie for prime spots in Northamptonshire town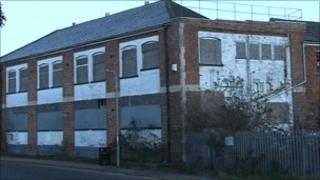 The battle between two supermarket giants applying to build stores in a Northamptonshire town is expected to end this month.
Tesco wants to build on the former RS Lawrence factory site on Desborough's High Street and Sainsbury's has applied to open in Magnetic Park.
Both applications will be discussed at a Kettering Borough Council planning meeting on 25 January.
Council officers are thought to favour the Tesco bid.
Meanwhile 80% of residents favoured the Sainsbury's bid, according to a parish poll.