Agencies credited for Northamptonshire's low reoffending rates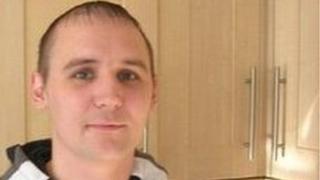 Reoffending rates in Northamptonshire are among the lowest in England, new Ministry of Justice figures show.
Just 7.42% of offenders in the county commit another crime once their sentence or probation has been served.
The figurescompare well against the average in the East Midlands of 9.14%.
Police and Northamptonshire Probation Trust have credited partner agencies which support and rehabilitate offenders for contributing towards the success.
Staffordshire was the county with the lowest reoffending rate, at 7.15%.
Det Ch Insp Nick Purdie of Northamptonshire Police said: "We work very closely in partnership with Northamptonshire Probation Trust on our Integrated Offender Management programme.
"We are offering different options to offenders to divert them from crime at an early stage."
'These systems work'
Former offender Philip Roaden, 28, said Bridge, a substance misuse programme based in Northampton, helped him meet new people which kept his life drug free and was a key factor in preventing him from reoffending.
PC Tony Cotton, one of the officers leading Rose - another police and probation-led agency which rehabilitates offenders - has welcomed the statistics.
He said: "These systems work. For every person who is trying to get their life on track and is not offending there are a lot fewer victims of burglaries, car crimes and robberies."
Former burglar Roger Clarke, who was helped by Rose, said: "Knowing that they are going to come here and offer me a drug test it gives me the support I need to stay away [from drugs and reoffending]."