Northamptonshire's first female police officer dies aged 89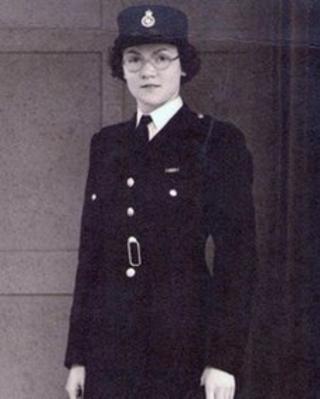 The first female police officer for Northamptonshire, credited with paving the way for other women to go into the service, has died aged 89.
Stella Solomon joined the force in 1946, serving in Wellingborough.
She made the move after working in the Women's Auxiliary Police Service during World War II.
In a past interview, she said: "I liked being in the police force and I'm very proud to have been the first woman police officer in the county."
The former officer, who lived in Wellingborough, said of her time on the force: "It was a happy time and I enjoyed it. I have a great admiration for the role played by women in the service."
Det Sgt Jo Fletcher, who works in the force's Domestic Abuse Unit, said: "I met Stella several years ago and it was a great honour to meet the woman in whose footsteps that I and many other women have followed."
Her funeral service will be at St Edmund Campion RC Church on 14 March, followed by cremation in Kettering.