Cash boost for Northamptonshire business start-ups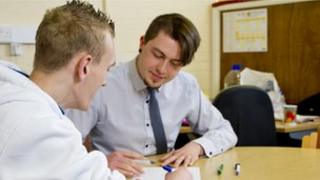 New businesses in a Northamptonshire town are set to benefit from a £875,000 cash boost.
The University of Northampton has been awarded the money from the European Regional Development Fund to deliver the Corby Enterprise Support Programme.
The university estimates the money will help 140 people start a new business and create 90 jobs between now and 2014.
The scheme also aims to improve the performance of 90 other businesses.
Kate Broadhurst, who leads the project, said: "This project will take our previous 'Enterprise Coaching' project in Corby to the next level.
"Over the last two years we exceeded our targets by supporting over 400 people and helped start up 15 new businesses.
"The new programme will dramatically increase the number of new business start ups in Corby and also support companies through their first three years of trading, ensuring improved survival rates."
The project will provide coaching and workshops to support entrepreneurs with their business plans.