All seats up for election at Daventry council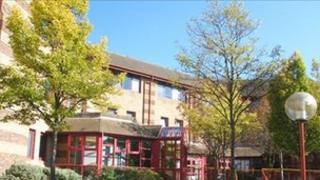 Every seat on Daventry's district council will be up for election on 3 May following boundary changes which will see the council's 25 wards reduced to 16.
The number of councillors will also be reduced from 38 to 36.
The Conservative Party has been in control of the council with 33 members.
The five opposition seats are made up of one independent councillor, two Liberal Democrats and two Labour representatives.
Conservative leader Chris Millar said the big issues the election this year were concern over jobs and the economy.
Growth and balance
"What we need here is growth, and to get the funding for that we need is more investment.
"Overall the Conservatives are pro growth, and we have plans for sensible growth here and that is what we want to deliver."
Plans for Daventry include the development of Grand Union Canal to create a marina, a range of housing developments and a supermarket.
Wendy Randall, who will be the only sitting Labour councillor to stand again this year as Labour leader Janet McCarthy is to stand down, said she was hoping that the election would give more of a balance to the council.
"Regardless of where you stand on these issues what we need is a real debate, which you are not going to get when it's 33 versus five," she said.
Liberal Democrat spokeswoman Catherine Lomax said it was important for democracy to have a more equal balance of party seats.
Ms Lomax said: "What I would really welcome for the elections is good robust opposition so that we don't have as many things go through on the nod.
"We pull our weight but at the end of the day our influence is limited."