Duke of York pub in Wellingborough to go for care home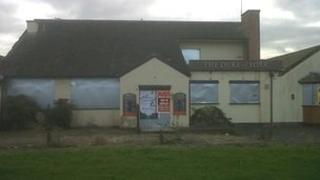 Developers have been given the go ahead to demolish a Northamptonshire pub and build a 60-bedroom care home.
The former Duke of York pub on Northampton Road, Wellingborough, will be redeveloped by Brampton Valley Wellingborough Ltd.
Residents living near the pub said the development was too tall and would overshadow their homes.
However Wellingborough Council's planning committee said the developers had addressed the concerns.
The developer said the home could create up to 80 jobs.
The pub was opened on the site in 1935 and closed in 2009.