Northamptonshire Fire Service tackle two major fires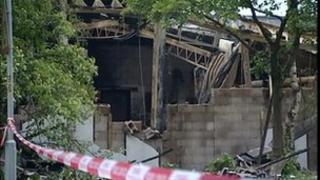 Up to 75 firefighters dealt with two major blazes in Northamptonshire.
The first was at nail polish firm Decorative Industries on the Moulton Park industrial estate where 50 firefighters were at the scene.
No-one was injured but crews took six hours to bring the fire under control and an investigation is to take place.
Meanwhile, 25 firefighters tackled a blaze at Boughton Grange on Harborough Road where propane gas cylinders created a hazard.