Labour candidate wins Pat Fawcett's Corby council seat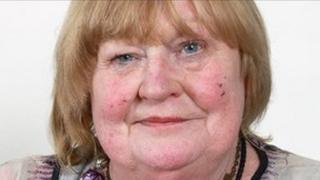 A Labour candidate has been elected to a seat on Corby Borough Council which was formerly held by councillor Pat Fawcett, who died in April.
Sean Kettle had a majority of more than 800 votes to take the seat in the Corby East ward in a by-election on Thursday.
He will serve with Labour councillors Lucy Goult and Mark Pengelly on the ward.
Mrs Fawcett stood down from the Labour-controlled authority in December, after being diagnosed with cancer.