Emergency debate over Wellingborough prison closure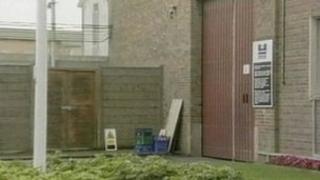 An emergency debate is to be held over plans to close Wellingborough Prison in Northamptonshire.
Conservative MP Peter Bone called for the Commons debate following the announcement the prison is to close by the end of the year to save money.
The debate will take place on 5 September.
Mr Bone said: "I still believe that this is the wrong prison being closed for the wrong reasons at the wrong time."
The prisons minister Crispin Blunt will now have to answer Mr Bone's questions about the decision to close the facility.
Mr Bone said he has requested that the closure is delayed until after parliament has had an opportunity to discuss it.
He has also invited Ken Clarke, the Secretary of State for Justice, to visit the prison prior to the debate.
The prison employs more than 250 members of staff and houses 600 prisoners.
HMP Wellingborough opened as a borstal in 1963 and held young offenders until 1990 when it became a training prison for Category C adult men.