Police alert after fraudster targets Northamptonshire churches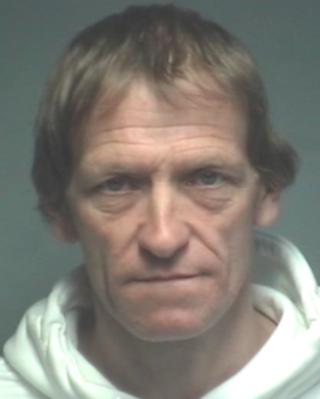 A vicar said he had been tricked into handing over £80 to a fraudster targeting Northamptonshire churches.
The Reverend Trevor Jordan, of St Lawrence Church, in Long Buckby, said he gave the money to man who told him about an ill relative.
Police said Mark Proctor, 47, was wanted in connection with crimes at four Northamptonshire churches since April.
Officers have warned churches in the county to be on alert.
Mr Jordan said: "It makes you suspicious of people who might genuinely need help.
"One of my concerns is to make sure that other people don't fall prey to a scam like this."
Up to 50 similar incidents have been reported to police across the country including Bedfordshire, Hertfordshire and the West Midlands.
PC Stuart Roberts, from Northamptonshire Police, said: "Sums of between £30 and £500 have been fraudulently obtained. I'm sure there are others that have taken place and people have simply not reported it to us."
Mr Proctor is described as a white man in his 40s, approximately 5ft 9ins tall, slim build, with short fair hair.