Weston Favell Shopping Centre handed to receivers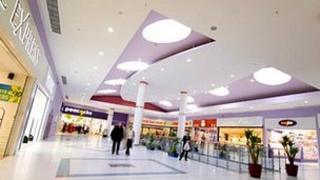 A shopping centre in Northamptonshire has been placed into receivership but will continue to run as usual, it has been revealed.
Receivers at the Weston Favell Shopping Centre, near Northampton, said the move would not affect businesses or jobs.
Joint receiver Jemma McAndrew, from Jones Lang LaSalle, said: "It is very much business as usual."
The shopping centre opened in 1974 and is home to about 40 retailers.
Ms McAndrew added: "At this stage nothing will change with no effect to businesses or jobs.
"We're reviewing the strategy and will be engaging with the tenants and public on site."
Receivership is a process started by a company's bank, or other creditor, who has lost confidence in a firm's ability to repay its debts.
The shopping centre is yet to comment.