Northamptonshire PCC launches academic institute for police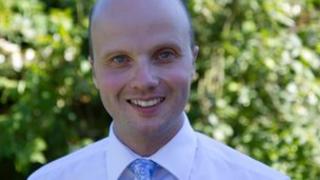 An academic institute for police is to be set up in Northamptonshire to boost best practice in gathering evidence.
The county's Police and Crime Commissioner Adam Simmonds launched the scheme at the national Police Strategy Forum in Hertfordshire on Thursday.
He told the chief constables at the forum a Police, Crime and Justice Institute would be set up at the University of Northampton in months.
It will provide police training, assessment of evidence and research.
Mr Simmonds wants to put evidence gathering and assessment at the heart of police activities.
Vocational training for the police will be an important role for the institute which will also "drive innovation and evidence-based practice".
"I intend the institute to become a major national and international player, researching key topics and developing thinking beyond the boundaries of Northamptonshire," he added.
Mr Simmonds added it would be launched within his first year in office.