Corby code to protect workers from rogue agencies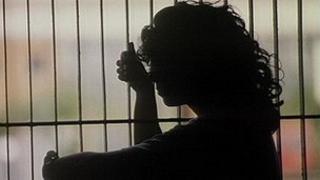 An employment code of practice has been drawn up in a Northamptonshire town to try to stop the exploitation of temporary workers.
Corby Labour MP Andy Sawford said he hoped the new code would force rogue agencies out of the market.
National bodies are overseeing the code to ensure complaints by workers are fully investigated.
Corby has suffered from high levels of unemployment since the collapse of the steel industry in the 1970s.
It led to many agencies starting up to provide people with temporary work, but many cases of worker exploitation have been reported since.
Following recent inspections by HM Revenue and Customs and the Employment Agencies Standards Inspectorate, more than 70 breaches of the law were found at businesses in the town.
The code was created following consultation with Corby Borough Council, local businesses and trade unions such as the Association of Labour Providers.
Businesses and agencies who sign it pledge to abide by the law and pay the national minimum wage to its workers.
It also encourages suitable working hours, sick pay and holiday entitlement and wants employers to make temporary roles permanent where possible.
Mr Sawford said: "There is a particular concentration of employment agencies in Corby, more than most other towns around Britain.
"We've put in place quite a strong structure to look at complaints. It's that investigatory oomph that we hope will give this more clout and will mean that those who sign up to it really do abide by it."