Northampton education leaders are honoured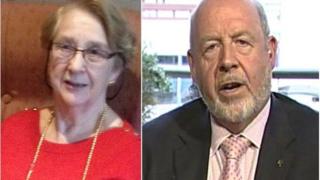 A head teacher at a Northamptonshire school has been knighted in the New Year's Honours.
Michael Griffiths is headmaster at Northampton School for Boys and the president of the Association of School and College Leaders.
He has been made knight bachelor for services to education.
Meanwhile, former head teacher and now chairman of governors at Northampton School for Girls (NSG), Joan Martin, has been appointed MBE.
Mrs Martin, who trained as a teacher in home economics in the 1950s, was also honoured for services to education.