Work to demolish Northampton bus station begins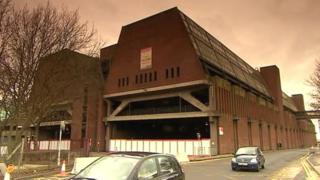 Demolition work has started on Northampton's old bus station, as part of the redevelopment of the town centre.
The work to dismantle Greyfriars station follows the opening of a new £7m station at North Gate two months ago.
The operation also includes knocking down access bridges, a large car park and offices.
Greyfriars bus station opened nearly 40 years ago.