Jury dismissed in Jamie McMahon murder trial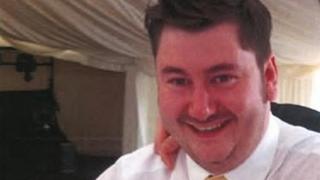 The jury in a murder trial is to be replaced, after the initial members were dismissed by a judge.
Michael Francis, 33, of St James Road, and Mark Lewis, 19, of Clickers Drive, are on trial, accused of robbing and killing Jamie McMahon, 26, on 2 October.
The jury was dismissed on the second day of the trial at Northampton Crown Court.
A new hearing has been set for 20 June, when a new jury will be sworn in.