Glamis Hall ruling causes Wellingborough councillor to quit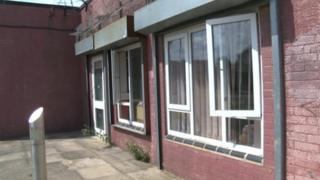 A councillor has resigned from the ruling Conservative group on a Northamptonshire council over the closure of a day care centre.
Wellingborough Borough Council decided last month to close Glamis Hall, which is used by elderly people in the town.
Robert Hawkes said the ruling was made behind closed doors and members were told to stay away if they disagreed.
Council leader Paul Bell said it was "inappropriate to make a statement until he spoke to Councillor Hawkes".
In 2011 two private companies were invited to take control of Glamis Hall but neither bid was deemed suitable.
Mr Bell said at that time that "Glamis Hall provides a vital community service and this will continue one way or another".
'Should be annulled'
But he said conditions had become tougher and the hall had to close to save £170,000 in running and maintenance costs.
Mr Hawkes said the decision was flawed because it was made using delegated powers and it should have been debated by the whole council.
"The last straw was receiving an email saying to Conservative Group members if they did not support the closure not to attend the meeting.
"I believe the decision should be annulled and officers and members should go back and debate the issue."
Mr Bell said: "I do not feel that it is appropriate to make a statement at this time.
"I may wish to make a response when l have had an opportunity to hear and fully consider what Councillor Hawkes has to say."