Dangerous dog prosecutions rise in East of England
The number of prosecutions under the Dangerous Dogs Act has hit its highest level in five years in the East of England, the BBC has found.
More than 1,200 offences were recorded in 2014, according to figures obtained through the Freedom of Information Act.
Offences in Essex rose each year from 2011 to 2014, up to a high of 326.
The BBC has learned no official records are kept in relation to all hospital admissions involving injuries caused by dogs.
The total number of offences has risen each year since 2011 in the East, reaching 1,216 in 2014.
One Northamptonshire nurse, who said she was "shocked" by the number of children being attacked, carried out her own audit.
Shelli Cummiskey, who works at Kettering Hospital, counted the number of children being attacked by dogs between 1 June and 31 August last year, after becoming worried by the "devastating injuries" she had seen.
'Not all dogs dangerous'
She said 87 people were treated at A&E over three months, with many of them children aged under four.
"It is very shocking," she said.
"Not all dogs are dangerous but they all have teeth in their mouths and children are so vulnerable on the exposed areas.
"The dogs are going for their faces, their necks and areas that are going to do massive damage."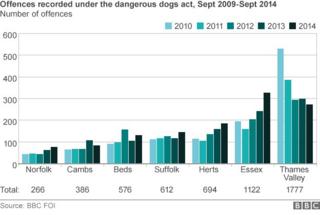 Thirty six dangerous dogs were destroyed in Bedfordshire in the three years up to September 2014. In Norfolk and Suffolk, the figure was 30.
Det Insp Stuart Hitchon, from Northamptonshire Police's child protection team, said more dogs had been referred following the death of Molly-Mae Wotherspoon, a six-month-old girl who was killed by an American pit bull in Daventry last year.
"Professionals are now more aware of the links between dog bites and safeguarding," he said.
"We are seeing a lot more reports where children have suffered bites, and referrals to see if any criminal offences have been committed."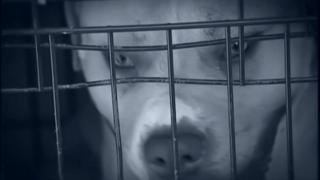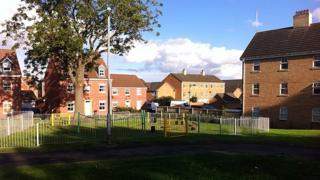 But he said the law was "complex" and a "number of factors" had to be considered before a prosecution was pursued.
Northamptonshire police said it did not hold statistics in relation to attacks under the Dangerous Dogs Act.
Melanie Watt has permanent scars on her arm and faces more operations after being attacked by a dog outside her home in Essex last year.
"I could see his face and I thought the dog was going to rip me apart and not going to let go," she said.
"If it had been a child they wouldn't have survived. I got to the stage where I could have easily given up."
The dog has been destroyed.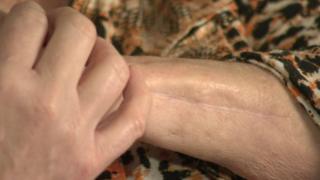 In May, the law around dangerous dogs was extended to include attacks in private homes. Four breeds including Pitbull Terriers are banned, but many of the attacks are by family pets which are not on the list.
Essex dog trainer Avril Munson told the BBC part of the problem was a lack of training.
"Parks are getting over-populated with people walking dogs," she said. "They are letting them off their leads and they are running feral.
"There are other problems at home because they are getting wild and they are not being trained and controlled.
"They have to be domesticated and not revert to the wild dog."
---
Popular dogs
BBC analysis of microchipping data has revealed the most popular dog in the East of England is the Labrador retriever.
Jack Russell Terriers came in second, closely followed by Staffordshire Bull Terriers.
You can find out the most popular breed for where you live using the BBC's dog map.
---