Danetre hospital cardiac rehabilitation services return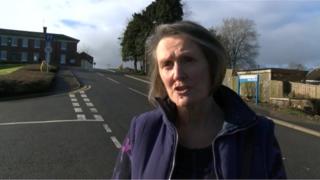 Cardiac rehabilitation services have returned to a community hospital after a two-year campaign.
Danetre Community Hospital, in Daventry, stopped providing advice and fitness programmes to people recovering from heart attacks in April 2013.
Nene Clinical Commissioning Group (CCG) has now announced the services will be provided for 15 hours each week.
Campaigner Viv Crouch said the move would reduce stress for patients.
The chairwoman for Daventry District Heart Support Group, who ran the Danetre unit for more than five years, said: "This will be such a help for people who have had a heart event."
She said a local service would help patients as they would not have to worry about the stress of travel.
The service had been moved to Kettering and Northampton hospitals.
'No u-turn'
Jim Mantz, from Weedon, who suffered a heart attack in 2008, said his rehab at Danetre had been "absolutely vital".
"I would have felt very sorry for myself without any cardiac rehab," he said.
Directorate manager at Northampton General Hospital, Julie Mason-Wright, said the decision to return services to Danetre had not been a u-turn.
She said the hospital had "worked closely" with the CCG to "bring care closer to people's homes".
The service will be monitored to see how often it is used.
Mrs Mason-Wright said the number of hours provided was likely to increase to 20 by May.