Kettering drug dealer Freshkumar Kakkad loses confiscation appeal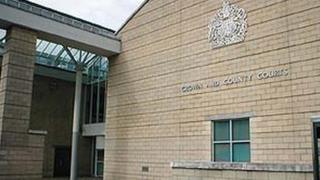 A drug dealer jailed and told to pay back almost £325,000 of the profits from his crimes has lost a legal challenge against the order.
Freshkumar Kakkad, 50, of Cambium Close in Kettering, was jailed for 17 years after he was found guilty of conspiring to supply Class A and B drugs in 2011.
A judge at Northampton Crown Court made a £324,184 confiscation order in 2013.
Appeal Court judges were told the proceeds of his crime could be £2m but they upheld the crown court decision.
The Court of Appeal heard Kakkad was linked with a consignment of drugs seized by police at Ramsgate.
Seven kilos of cocaine, 58 kilos of cannabis, almost two kilos of amphetamine and other drug-related items were also found at his house on arrest.
Pay back amount upheld
More drugs and a cutting agent called benzococaine were recovered from the home of two accomplices.
The total amount all this material could raise on the streets was said to between £1m and £2m.
Kakkad's lawyers argued on appeal the confiscation judge had wrongly calculated the value of the drugs to which he was linked.
The judge had valued the cocaine on the basis of it first being diluted to increase its worth, but there was not enough cutting agent found to dilute it all.
Mr Justice Cooke, who heard the appeal with Lord Justice Pitchford and Mrs Justice Lang, agreed the confiscation amount should have been £1,106,672.
He said the £324,184 ordered at crown court was correct and that was the amount Kakkad should repay.