Kettering burglary suspect found stuck in a window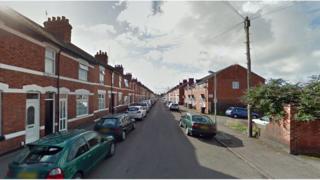 A suspected burglar who got stuck in a window during an attempted break-in has been arrested.
The intruder was trying to enter a house in Kettering, Northamptonshire, on Saturday morning, police said.
Officers were called when the owners of the home in Barnwell Street were "awoken by a lot of noise and discovered a man stuck in a downstairs window", police said.
He was arrested on suspicion of burglary and drugs offences.
A tweet from Northamptonshire Police's control room said: "First incident of the day, Burglar stuck in a window! 1 under arrest."