India Chipchase: Edward Tenniswood was 'trained to kill'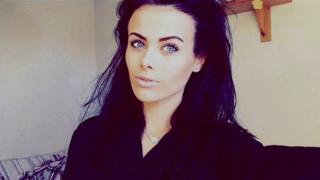 A former bookkeeper accused of the rape and murder of a barmaid told a neighbour he was a former soldier and was "trained to kill", a jury heard.
The body of India Chipchase, 20, was found under sheeting on a mattress at a house in Stanley Road in Northampton on 31 January.
Edward Tenniswood, 52, of Stanley Road, Northampton, denies the charges.
Birmingham Crown Court has heard from two witnesses who said Mr Tenniswood became violent towards them.
For more on this and other stories from Northamptonshire
They both claim the defendant put his hands around their necks in separate incidents.
In a statement read to the jury, Douglas Killeya claimed Mr Tenniswood had told him he had served with the Army and suffered post-traumatic stress disorder.
"Edward said he'd been in the Army and had been trained to kill people with his bare hands."
He also described an incident where his neighbour tried to walk into his house and Mr Killeya had pushed him back.
"He suddenly put his hands out in front towards my neck area.
"He put his hands around my neck as if to strangle me, but didn't apply any pressure."
A woman, who cannot be named for legal reasons, told the court how Mr Tenniswood got "annoyed" with her during an argument a number of years ago.
"He just ran at me and pushed me against the wall," she said.
"Then he put his hands around my throat. Both hands.
"He was holding really tightly and then he tried to kiss me on the mouth."
She told the court she never told police or her GP about the incident and only recently made a statement about it.
The trial continues.