Boxing Day St Ann's shooting victim identified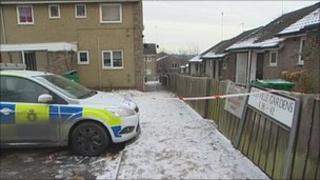 The victim of a shooting in Nottingham has been identified as police released more details of the Boxing Day attack.
Damien Meredith, 24, was hit in the head and leg when shots were fired in Westville Gardens, St Ann's.
Police said Mr Meredith, who is still in hospital after a bullet was removed from his brain, apparently fled a party after an argument.
Five people aged 18 to 25 have been arrested and bailed but officers have renewed an appeal for information.
Mr Meredith is in a stable condition but police said his long-term prospects were unclear.