Nottingham hospital pillow linked to surgery deaths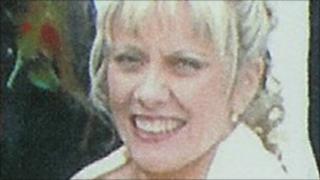 Two deaths at a Nottingham hospital may in part be down to a pillow used during operations, a coroner has found.
Janice Stevenson, 36, died in 2006 and Charles Long, aged 16, in 2000, from unexplained liver failure after surgery at the Queen's Medical Centre.
The cases prompted a police inquiry, but foul play was ruled out.
In a narrative verdict at Nottingham Coroner's Court, the coroner said firm pillows used to support patients had "played a part" in the deaths.
The inquest heard Mrs Stevenson was having neurosurgery when her condition suddenly deteriorated and she died.
Blood flow
A review of previous cases found Charles Long died in similar circumstances.
Police installed cameras in the operating theatre and tested drugs but ruled out deliberate intent.
A hospital investigation focused on the pillows, known as bolsters, which were used to prop up patients who were being operated on in a face down position.
These were suspected of restricting blood flow and aggravating problems with low blood pressure.
Coroner Dr Nigel Chapman accepted this was the likeliest chain of events.
He said the anaesthetic, bolster and Mrs Stevenson's position during surgery had all "played parts in causing the blood flow to the liver to be such that the liver has died."
In the case of Charles Long, Dr Chapman said: "We've heard that Charlie had hypotension, in other words his blood pressure was very low, and certainly the prone position lowered his blood pressure even further.
"With Charlie's case there was certainly damage to the liver and that, in my verdict, was from a mixture of the hypotension, the prone position and due to a bolster that was used in theatre."
Bolster 'unusual'
After the inquest, solicitor Paul Balen, representing Mrs Stevenson's husband Paul, said the family was "extremely satisfied" with the inquiry.
He added: "It's really disappointing that there was no real investigation after Charlie Long's death.
"The coroner accepted that the bolster used made a material contribution to Janice's death and to Charlie's death."
He said it was hoped that the hospital, as well as others, would reconsider using bolsters to avoid another such tragedy.
Dr Stephen Fowlie, medical director for Nottingham University Hospitals NHS Trust, offered condolences to the two families.
He said: "As a precaution we stopped using one kind of bolster in November 2006.
"Our use of this bolster was unusual, but clinically acceptable, and other hospitals use similar devices. We made a number of other changes recommended by our investigation and the 2006 external experts report."