Surgery review call after Nottingham hospital deaths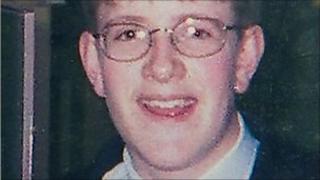 Other hospitals should review the use of bolster cushions after two deaths at Nottingham's Queen's Medical Centre, the trust's medical director has said.
Dr Stephen Fowlie said Nottingham University Hospitals NHS Trust stopped using one type of pillow in 2006 but similar cushions are still in use.
The hospital now uses other techniques to position patients during operations in the prone (face down) position.
An inquest on Wednesday recorded a narrative verdict into the two deaths.
Janice Stevenson, 36, died in 2006 and Charles Long, aged 16, in 2000, from unexplained liver failure after spinal surgery at the Queen's Medical Centre.
In the verdict Nottingham's coroner said firm pillows used to support the patients had "played a part" in the deaths.
Other factors in the deaths included the positioning of the patients and the impact of anaesthetics.
'Safe as possible'
Dr Fowlie said: "We are continuing to work to better understand what part the positioning and what part the support plays.
"Other hospitals should give careful consideration to the ways in which they support patients during these operations which are in the prone position, where they are lying on their tummy."
He said the trust had implemented the measures recommended by both internal investigations and an external experts report in 2006.
"And we continue now to regularly monitor patients' liver tests after this kind of surgery in order that we can detect even the slightest changes and take actions to keep patients as safe as possible," said Dr Fowlie.
There have been no similar cases recorded at the Queen's Medical Centre since 2006.