Plans unveiled for Arnold Health Centre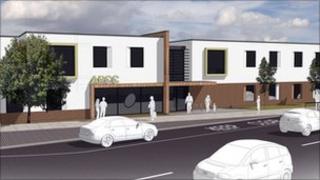 Plans for the refurbishment of a Nottinghamshire health centre are to go on show to members of the public.
Patients have been invited to view and have their say on the plans for Arnold Health Centre.
An open day is being held on Wednesday from 1400 BST until 1900 BST for patients to see the designs at the existing centre in High Street.
Representatives from the GP practice and NHS Nottinghamshire County will be available to discuss any comments.
Dr Philip Gard said: "We are delighted that the plans for our medical are now progressing. We are all looking forward to providing services for our patients in a building that's fit for purpose."