Nottinghamshire wedding street party road closures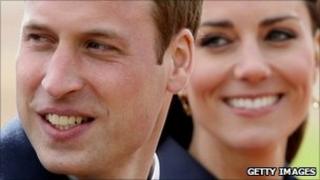 Seventy-two roads across Nottinghamshire will be closed to motorists due to royal wedding street party celebrations.
The county council said it had had "a great response" from people wanting to celebrate the marriage of Prince William and Kate Middleton on Friday.
The authority waived the road closure fees and said it had cut red tape to help communities mark the occasion.
A list of the road closures has been published on the council website.
Peter Goode, Nottinghamshire County Council traffic manager, said: "We have been working with street party organisers to agree the suitability of road closures and ensure that neighbours have been informed about the street party plans.
"Prior to the wedding we will be issuing road closure signs to residents and this will mean that no vehicles other than emergency services will be able to access the road.
"We will be working with our neighbouring councils and other organisations such as the police, fire and rescue, and local hospitals to make celebrations as stress free as possible."