Echo and the Bunnymen to headline Headstock Festival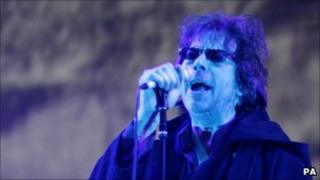 A Nottinghamshire music festival has confirmed that Echo and the Bunnymen will headline September's event.
The Headstock Festival is part of a project to breathe new life into Newstead, a former mining village.
Organisers said the band, who had a hit with Nothing Lasts Forever, believed in the festival's "ethos" and agreed to accept a reduced fee to play.
Last year, the festival was attended by about 2,000 people and attracted Northern Irish punk-pop band Ash.
"We don't have the same budgets that festivals of our size normally have," said organiser Julia Thistleton-Smith.
"[Bands like Echo and the Bunnymen] do get paid but they give us a much better rate."
Any money made from the Headstock Festival will be used to help transform the old pit site into a country park.
Ms Thistleton-Smith said last year's inaugural event, with the help of lottery funding, broke even, as predicted.
She added that festivals usually take four years to make a profit but admitted they had to do better.
Village SOS
"It puts pressure on this year's Headstock to make money and stand on our own two feet as a sustainable social enterprise," said the organiser.
"It's not guaranteed, obviously, but we're likely to make a small surplus this year.
"Once you've got [a festival] established and you've got the momentum, then they can be very successful."
Other bands on the bill include Turin Breaks, Craig Charles, Tunng, Nick Harper, African Head Charge, Aistaguca and Seas of Mirth.
In May, 2010, Newstead Enterprise was one of six projects nationally to win a place on the BBC's Village SOS programme - which will be broadcast in July.
It was awarded £433,140 of lottery money.
The money is being used to develop new business ventures in the area, creating new jobs and improving the quality of life for people who live in Newstead.
The Headstock Festival will take place at Newstead & Annesley Country Park, Newstead, from 9 to 11 September.