Ex-charity fundraiser Emma Critchley jailed for fraud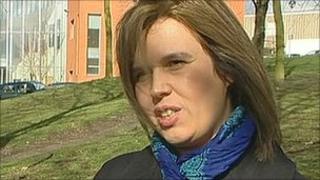 A Nottinghamshire charity fundraiser who admitted theft and fraud totalling £11,500 has been jailed for 12 months.
Emma Critchley, 36, from Sherwood Dene, Kirkby-in-Ashfield, formerly worked for Maggie's Cancer Caring Centres.
Nottingham Crown Court heard that when arrested for altering a £3,500 cheque intended for a new centre, she was already on police bail for theft.
Despite pleas by her defence for leniency the judge said the offences were serious enough to warrant jail.
In court Critchley was described as the "well-known face" of the campaign to raise £500,000 for a new Maggie's cancer centre in Nottingham.
But it heard she altered a cheque donation from a cancer patient and tried to pay it into her own account.
When arrested she was on police bail for stealing £8,017 from East Titchfield Neighbourhood Management Team, a community group where she volunteered.
Her defence said she was three months pregnant and was suffering from depression and mental health problems.