Safety fears after manhole covers stolen in Nottingham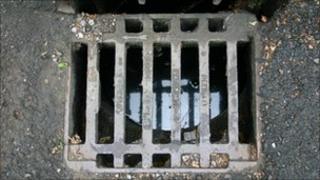 Drivers and pedestrians have been warned to be careful after more than 180 manhole covers were stolen in Nottingham.
Officials at the city council believe the grates are being taken for their scrap metal value.
As well as putting the safety of road users at risk the thefts of the gully grates will cost the authority more than £30,000 to replace.
Anyone with any information about the thefts is urged to contact police.
Councillor Jane Urquhart, the city council's portfolio holder for planning and transport said: "Once again Nottingham has become a victim of these thefts.
"The thieves are putting people at risk as well as causing extra expense for taxpayers as the city council replaces the gully grates.
"As soon as we are told about missing grates we make every effort to replace them immediately, but with so many being stolen it is very difficult to do the work as quickly as we would like."