Nottingham Riveria hosts TV and radio roadshow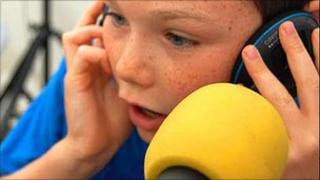 The BBC East Midlands roadshow will be coming to Nottingham Riviera on 29 and 30 July.
Visitors to Old Market Square will have the chance to read the television news, sport and weather as well as have a go at being a cameraman or director.
There will be chance to meet the stars of both BBC East Midlands Today and BBC Radio Nottingham.
Television's Dominic Heale and Kylie Pentelow will both be popping down as well as weather presenter Sara Blizzard.
Journalists will be on hand to talk people through doing a bulletin and explain how the programme is produced.
From Radio Nottingham you will have the opportunity to meet the presenters and team who make programmes behind the scenes.
And the local radio station will also be broadcasting live from the beach on both mornings.
Richard Spurr will be broadcasting live on Friday afternoon and on Saturday morning.
Song requests will also be taken from beachgoers for James Lloyd's Saturday afternoon show.