Mansfield firm fined over roof fall injury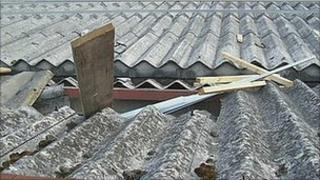 A Nottinghamshire firm has been ordered to pay more than £15,000 in fines and costs after a man fell through a roof.
Michael Hawkins, from Rotherham, was working for Mechanical Solutions Limited, from Mansfield, in June 2009 at a factory in Somercotes, Derbyshire.
Derby magistrates heard the 23-year-old suffered serious injuries when he landed on equipment 15ft (4.6m) below and has been unable to work since.
The company admitted health and safety breaches.
The court heard there were some safety boards on the roof, to spread the weight of those walking on it but they did not have guard rails and sky lights had not been covered.
Mr Hawkins has had to undergo six operations, including a large skin graft, and said he could no longer deal with heights.
Mechanical Solutions Limited told the court it "deeply regretted" the incident.
The Health and Safety Executive, which brought the case, said "several thousand" people suffered life-changing injuries every year in falls on industrial sites.