Cultural Olympiad: World Event Young Artists festival seeks entries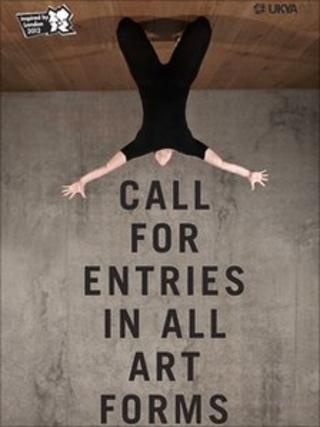 Young artists are being sought for a major cultural festival in Nottingham.
The World Event Young Artists (WEYA) will showcase the work of 1,000 creatives from 120 nations in September 2012 as part of the Cultural Olympiad.
All art forms will be represented at the 10 day festival - from music, dance, theatre and spoken word to film, visual art and fashion.
The event will give artists, aged 18 to 30, a high-profile platform for their work, said organisers.
Director Silke Pillinger said: "This is the first event of its kind, involving artists from all over the world.
"These artists will have the chance to show and share their practice, exchange ideas and conjure impromptu collaborations.
"This kind of exchange is urgently needed in order to generate viable means for artists to realise their potential as future cultural leaders and shapers."
'Stars of the future'
WEYA's programme will include high-profile exhibitions, installations and performances in Nottingham, stretching across many of the city's cultural venues and spaces.
"This is a unique opportunity for people to see the creative stars of the future," said Ms Pillinger.
As well as attracting arts leaders, curators, directors and journalists, organisers expect the event to bring thousands of other visitors to Nottingham over the event's duration, from 7 to 16 September 2012.
Earlier councillor Jon Collins, the leader of Nottingham City Council, said: "We hope it will create opportunities for our own young people to actively participate in this once-in-lifetime opportunity."
WEYA will form the finale to the Cultural Olympiad which was set up to give everyone in the UK a chance to be part of London 2012 and inspire creativity across all forms of culture.
The closing date for UK entries is 1 October.