New research in Nottingham to combat digestive diseases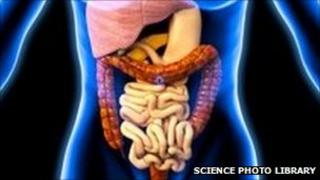 Health researchers in Nottingham are to spend £13.5m to develop new treatments to help combat digestive diseases and hearing problems.
It is hoped the research will lead to an early diagnosis of diseases and improved survival rates.
The cash is part of a five-year investment by the National Institute for Health Research (NIHR).
The money was awarded to Nottingham University Hospitals Trust and the University of Nottingham.
Health Secretary Andrew Lansley said: "This investment will see scientists in Nottingham contribute to the UK-wide development of exciting new science into tangible, effective treatments that can be used across the NHS.
"It means that patients will see real improvements in early diagnosis, survival rates and living a more independent and better quality of life."